The Central Georgia Cancer Care team begins every day with a clear vision and mission in mind.
Vision:
We are the reason people choose to receive cancer and blood disorder treatments close to home.
Mission: What We Do
At CGCC, we combine the strength of hope with the power of innovative therapies, one patient at a time.
We empower our patients with innovative, personalized care in a loving environment and offer resources to support the journey to healing and wellness.
We care about our patients and their families, our partner physicians and their staff and about each other.
We connect to our community and partner with local organizations to ensure our patients obtain the best quality of life.
We commit to innovative treatment options through our collaborative network with research institutions and our local medical communities.
Values: What We Honor
We achieve our mission everyday through our commitment to:
Innovation, science and excellence.
Compassionate patient-centric care.
Our community and medical neighborhoods.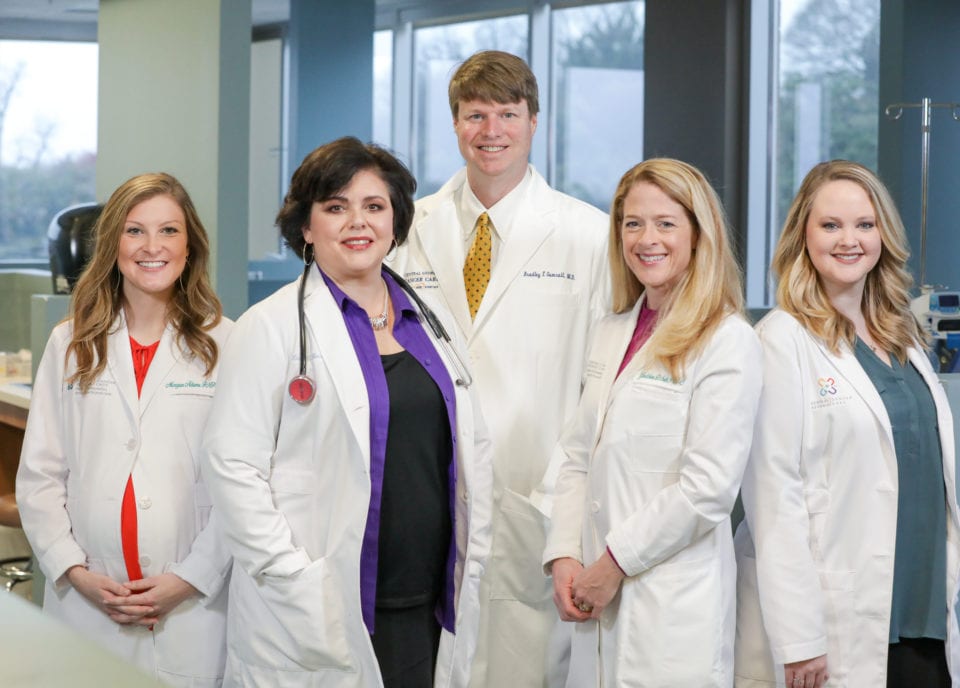 "

"Treating my diagnosis like a business challenge was easier for me. Developing a plan of action helped me draw a line between the diagnosis and my fear. I researched all my options, including leaving the community for care and chose Dr. Sumrall as my physician. It was right for me– I wouldn't go to anyone else." Kim