CGCC Team

Who's on Your CGCC Care Team?
Your Doctor
Your doctor leads your care, directing and managing treatment protocols, and constantly monitoring your progress with other members of your care team, even when you don't see him/her.
At the beginning, your doctor reviews your diagnosis and determines what further tests (if any) are required to determine which precision medicines are best for you.
Once testing is complete, your doctor builds your personalized care plan, reviewing treatment options (including clinical trials) and determining which therapy will be most effective while safeguarding your quality of life.
Your doctor then shares these options with you (and your family members/caregivers, if desired) and coaches you through what to expect. You and your physician discuss treatment recommendations, and then together, you weigh the options and decide what plan will deliver your best outcomes.
To ensure the best results, your CGCC doctor advises your other doctors and specialists of the treatment plan to coordinate optimum care.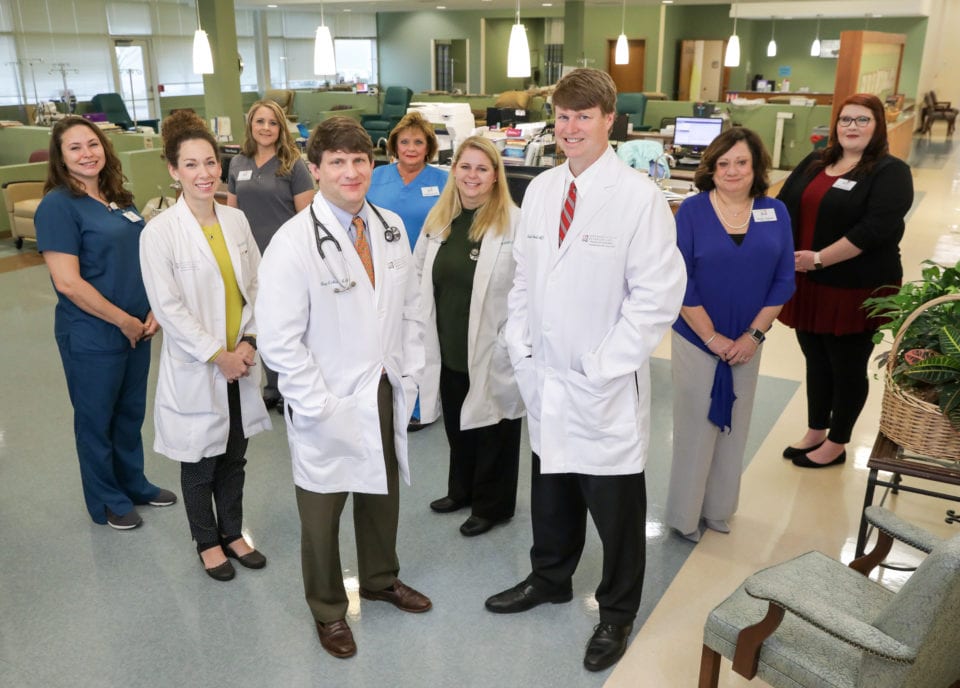 "

"Central Georgia Cancer Care has great doctors, like Dr. Linda Hendricks, and a super staff. They treat you like family and they check up on you to see how you are doing." – Warner Robins patient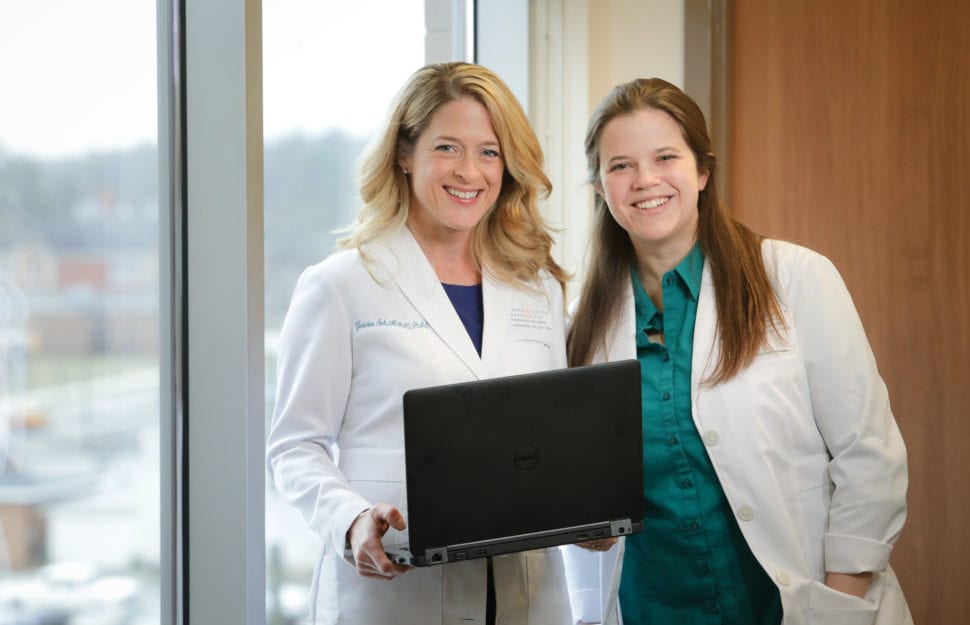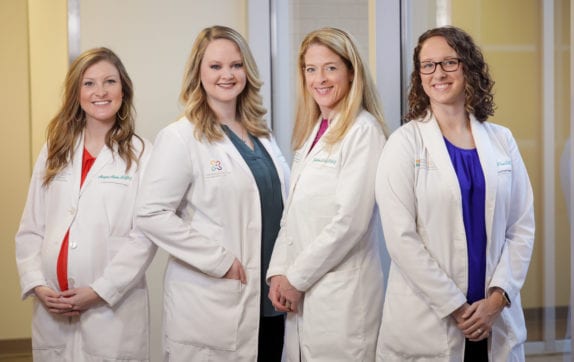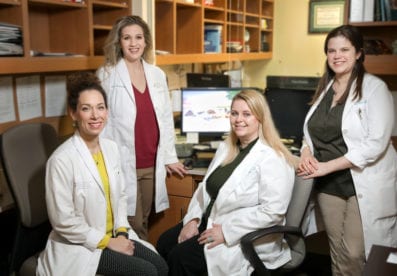 Your Advanced Practitioners
CGCC's highly trained advanced practitioners work under the direct supervision of your physician for seamless delivery of medical care. Our advanced practitioners (APs) are Physician Assistants (PA-Cs) and Nurse Practitioners (FNP-Cs) who specialize in advanced cancer care.
Your APs are in constant contact with your physician. They work closely with your doctor behind the scenes, updating them about your progress, sharing reports, and discussing insights about your care.
Like your physician, your APs also work closely with your cancer specialists in surgical oncology, radiation oncology, and other specialties to ensure continuity and best practices in your care.
The certifications of CGCC's advanced practitioners require rigorous continuing education, which empowers them to stay on top of the changing landscape of oncology.
Advanced practitioners routinely provide direct patient care and symptom management. They counsel and educate patients, review diagnostic studies, and prescribe and manage treatments.
You will meet with the APs on an ongoing basis during treatment and work with them for symptom management. Please make sure you tell them about all your health concerns.
Your Nurses
CGCC's nurses partner with you to help navigate complex treatment protocols and manage any symptoms and side effects.
As specialists in cancer therapies, our nurses first educate you about your diagnosis and your customized treatment plan and coach you through the best ways to support your health.
During your treatment, your nurse not only protects your safety and comfort, but your nurse is also there to ensure we are doing everything possible to support your health care journey, to listen to your concerns, and to talk with your family and caregivers.
CGCC nurses are an integral part of the care team, working closely with your doctors and APs to monitor and report your progress and to efficiently and effectively address health issues.
Many patients tell us our nurses are the heart of the practice because they genuinely care and are always encouraging and eager to go the extra mile for patients.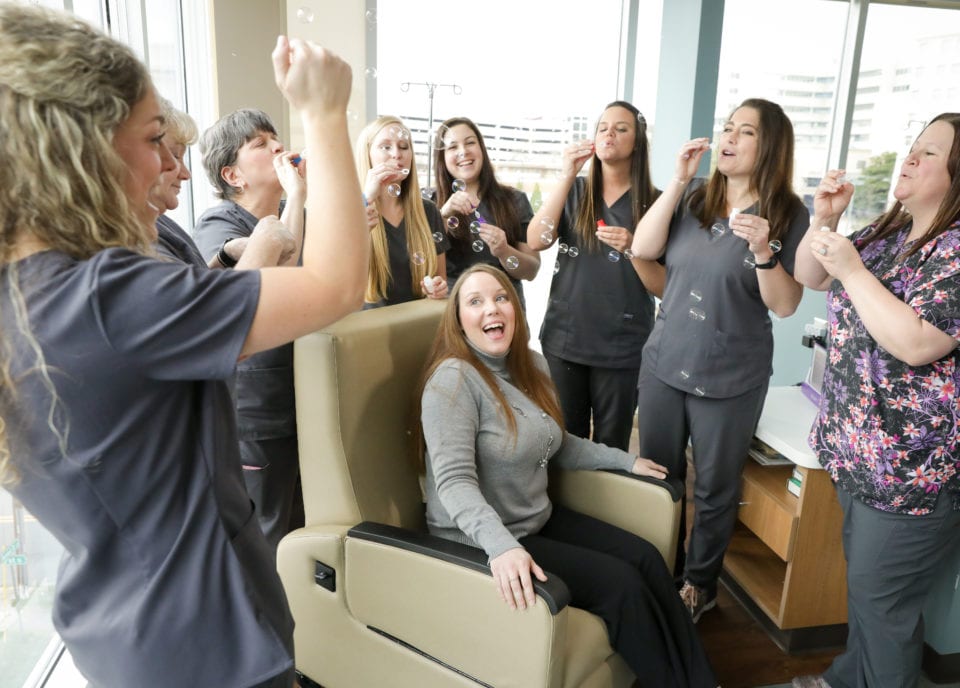 "

"Super smart and compassionate.  Dr. Hendricks is awesome and super sweet!" – Corey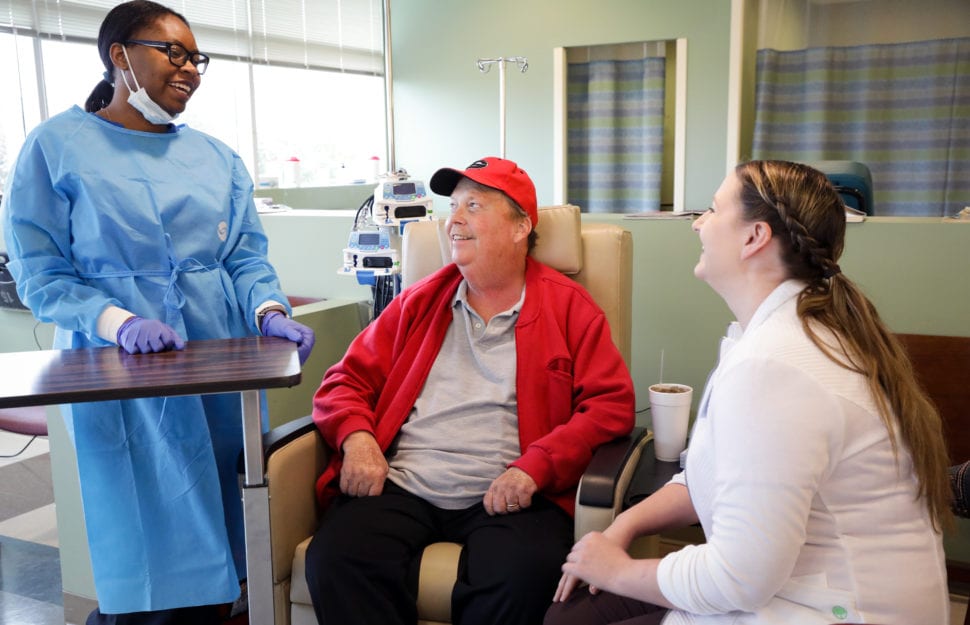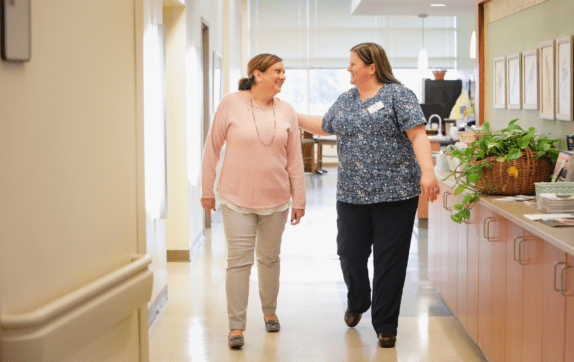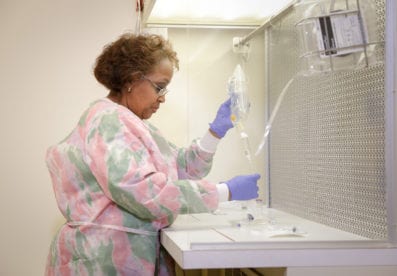 Your Patient Navigator
Central Georgia Cancer Care's patient navigators empower your journey on a personal level to address roadblocks, to be your voice, to answer your questions, to help you navigate through the treatment and recovery process, to keep you on schedule in your health care journey, and to provide needed resources.
Your patient navigator will meet with you at the beginning of treatment and periodically when you visit for an appointment. Please feel free to ask for her should you need anything.
Your Patient Account Representative
Cancer treatment can be very expensive. Your Central Georgia Cancer Care patient account representatives expedite insurance approvals and counsel you about your financial responsibilities. They may connect you with our patient assistance coordinator. The patient assistance coordinator will research financial assistance and advise you of any financial assistance available to you specific to your diagnosis and/or treatment plan.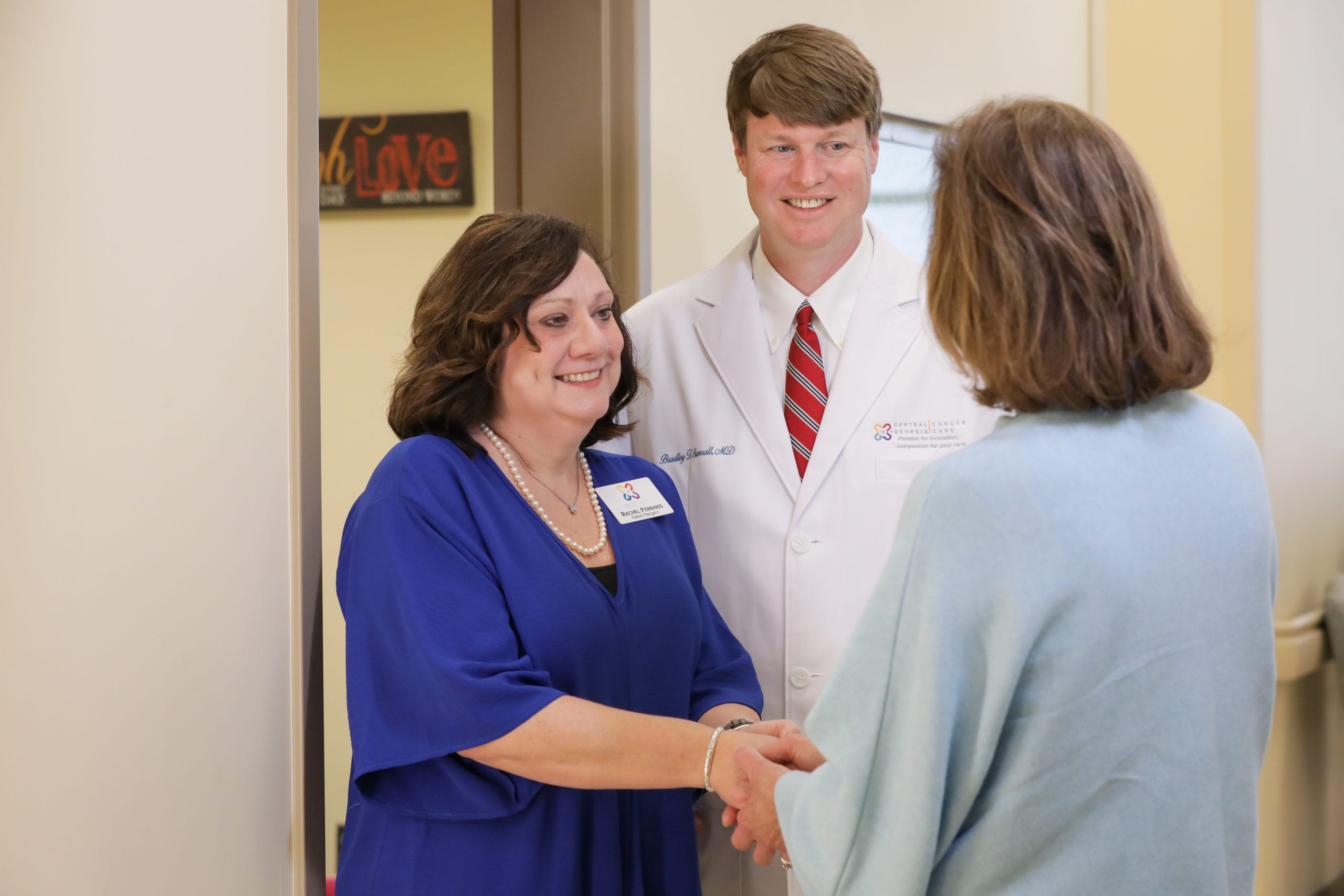 "
"I've been seeing Dr Moore since November, and he has been phenomenal.  I trust him and his team to make sure I'm taken care of. I hope I never have to recommend him or his team to anyone, but I would if the occasion ever came about. Thanks Dr. Moore!" – Macon patient
Your Medical Assistant
CGCC's certified medical assistants work alongside your physicians, APs, nurses, and office staff to support your care with accuracy and efficiency.
Your medical assistant greets you from the lobby, records all your medications, checks your vital signs, escorts you to your exam room or the infusion center, and prepares you for clinical evaluation.
They work closely with your care provider to ensure your electronic medical records are complete and all supporting documents are secured in a timely manner.