For new patients, even those seeking second opinions, Central Georgia Cancer Care requires a REFERRAL FROM YOUR PHYSICIAN, verifying the diagnosis we are to treat.
The referral may come from your primary care doctor, your surgeon or a specialist, and includes the medical records needed. Upon receiving your doctor's referral, our office sends you a letter confirming your appointment date and time and includes the New Patient Packet for you to complete to make sure your information is fully updated. The packet includes:
Registration Form
Medical Records Release
Consent and Authorization Form
Comprehensive Patient Questionnaire
Medication List
Please bring all completed forms with you on your first appointment; do not mail your paperwork. If you have not received your packet or have misplaced it, a copy may be downloaded using the button below.
Download New Patient Packet
Welcome Letter from our CEO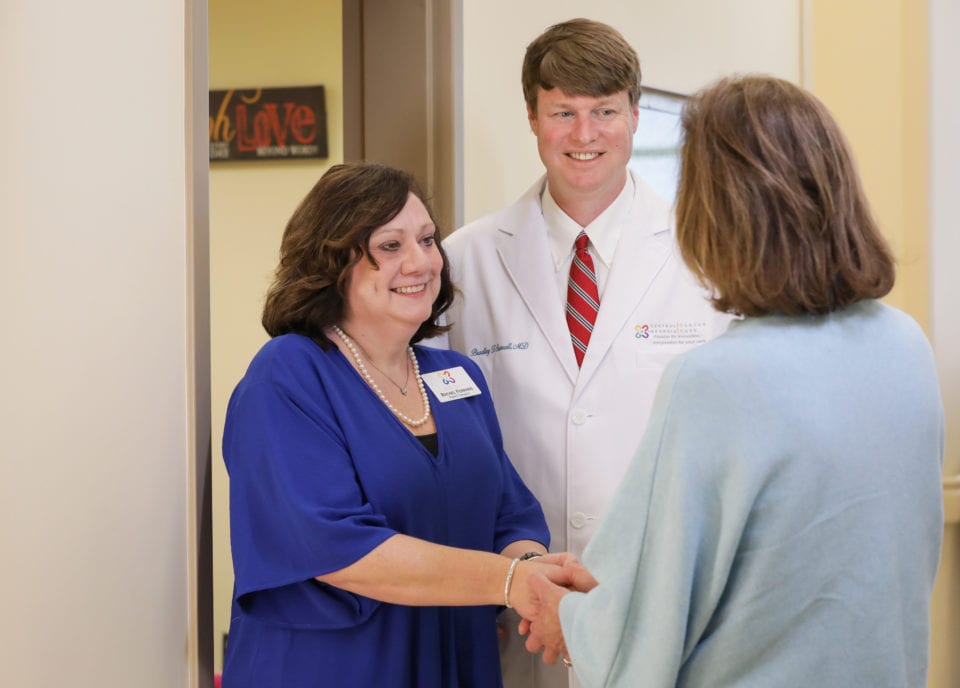 "

"Before starting treatment, I researched the doctors first.  I dug into the schools they went to, the seminars the attended, what their specialties were, even if they have families.  I wanted to know why they treat cancer—is it to become famous or is it to help people understand the path to the best result.  I wanted someone about my age, but with solid experience who continues his education beyond what' s mandated.  I wanted someone who would go beyond standard of care and be open to that idea, but also coach me about what is reasonable. That's how I chose Dr. Sumrall and I wouldn't go to anyone else."– Kim, patient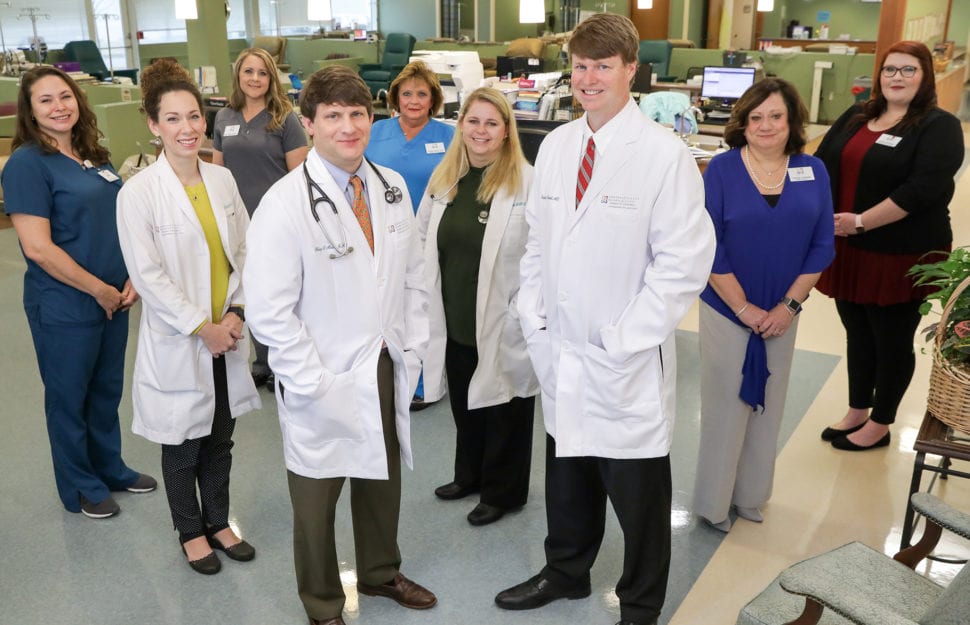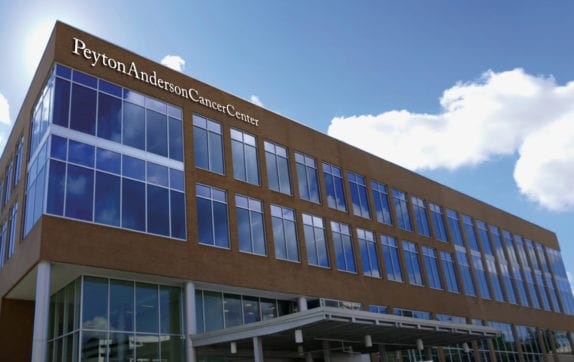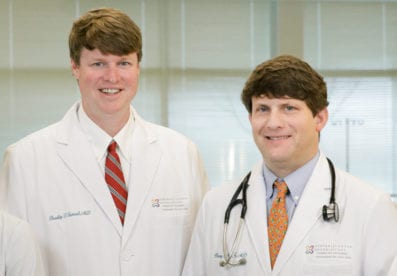 Additional Preparation
In addition to the completed registration forms, please bring:
Your identification
Insurance cards
ALL MEDICATIONS you are currently taking, including prescribed meds, supplements, and vitamins. If you cannot physically bring in the medications, please bring a complete list, making sure to include the dosage and how often you take each medication.
If you have any questions about our practice or the forms or need to reschedule your appointment, please call us at 478.743.7068.
Co-payments are required at the time of service.
Office Hours and Appointments
Both the Macon and Warner Robins offices are open from 8:30 a.m. to 5:00 p.m. Monday – Friday. We see patients by appointment only and make every effort to stay on time, realizing your time is valuable.
If you must cancel or reschedule your appointment for any reason, please call us (Macon, 478.743.7068; Warner Robins, 478.287.6144) as early as possible, preferably at least 48 hours in advance. The sooner you contact us, the more flexibility we have in promptly rescheduling you.
Please note if you are more than 15 minutes late for your appointment, you may be asked to reschedule.
Entering the Practice

Your First Visit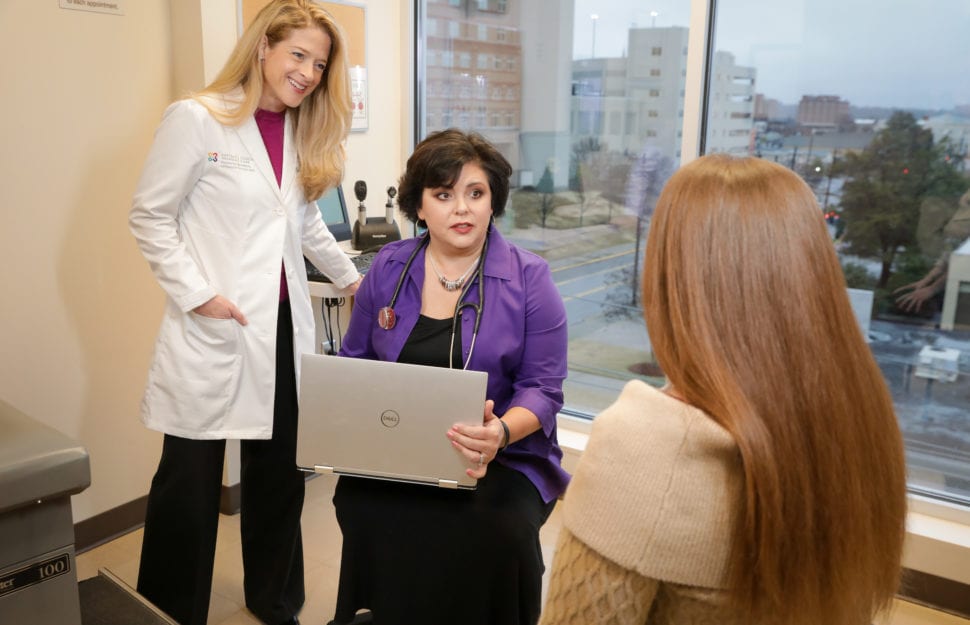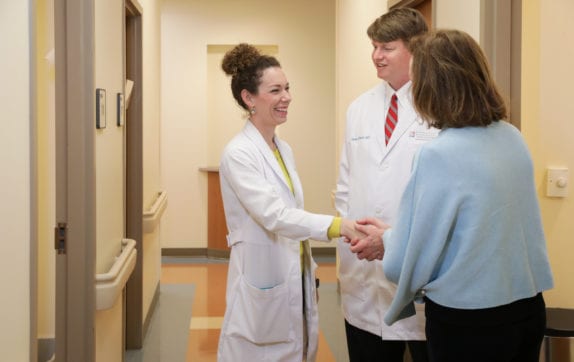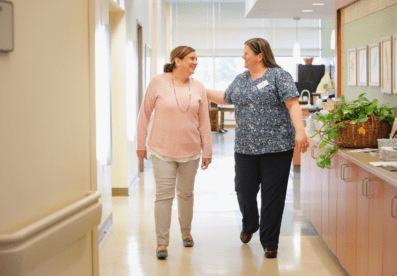 Patient Experience
Central Georgia Cancer Care wants to make your patient experience as stress-free as possible. We encourage you to invite a friend or family member to come with you to your appointment so they can take notes while you talk and listen to the physician. Your doctor will give you a lot of information in that first visit. Important issues you'll want to cover are:
What is my diagnosis?
What testing can be done to confirm my diagnosis?
What stage am I in?
Do you recommend I get a second opinion?
What are my treatment options?
What clinical trials may be available?
What are the benefits of the recommended treatment?
What side effects should I expect?
Are there resources you recommend to find out more or support my journey?
Entering the Practice

Self-Care
Staying strong can be challenging.  You want to do everything you can to empower your healing, but sometimes you just do not know what to do. At Central Georgia Cancer Care you are never alone. Your Care Team is here to answer your questions, to provide helpful information and to find the resources to support your care.
Many patients choose to make lifestyle changes to take charge of their health. They ask us for resources about diets and exercise which strengthen your recovery.  If you are interested in nutrition and fitness information, please click on the links below. We are confident in the information provided on these websites.
Nutrition during Treatment:
Exercise during Treatment:
Some patients may require assistance with transportation, home health resources, prosthetics, financial issues, nutritional supplements, and other issues. CGCC's Patient Navigators coordinate closely with community resources and nonprofits to help patients who need it.  To explore how you can get help, please call your Patient Navigator (Macon, 478.743.7068, ext.249; Warner Robins, 478.287.6915).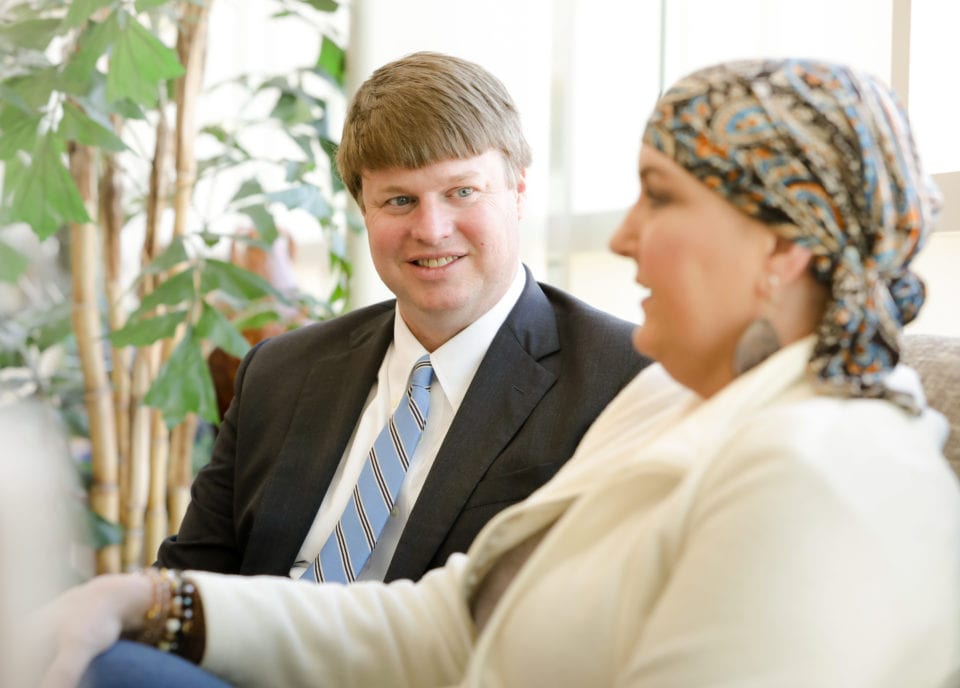 "

"Central Georgia Cancer Care has great doctors, like Dr. Linda Hendricks, and a super staff. They treat you like family and they check up on you to see how you are doing." – Warner Robins patient