What are Clinical Trials?
 Clinical trials for cancer are research studies that compare the most effective known treatment for a specific cancer with a new approach. This can be a new drug, a new combination of drugs, or it can also be a different way of using established therapies. There are clinical trials for every type of cancer. While many trials focus on late-stage disease, there are also trials to prevent cancer, improve early diagnosis, stop the cancer from coming back, reduce side effects, or improve quality of life.
A legacy of innovation
For over 30 years, the medical oncologists of Central Georgia Cancer Care have pioneered clinical trials for our patients. Breakthrough treatments like Herceptin and Tamoxifen became available to our eligible patients first. Our medical oncologists continue to test new targeted therapies, immunotherapies and chemotherapies, available to qualifying Central Georgia Cancer Care patients who seek the cancer drugs of tomorrow.
We have your back
At Central Georgia Cancer Care, you don't have to ask about clinical trials; we're going to lead the search for you. Our medical oncologists review each patient's cancer treatment plan and search for the most impactful clinical trials for your diagnosis. Even if we don't offer the trial in our office, we scout research hospitals and affiliates to find one that is both safe and most effective for you.
A watchful eye
Our patients' safety is our primary concern, so clinical trial participants are always closely monitored to ensure the treatment plan is optimal for the diagnosis. Our clinical trial clinicians check patient progress on an ongoing, almost daily basis to ensure the best outcomes.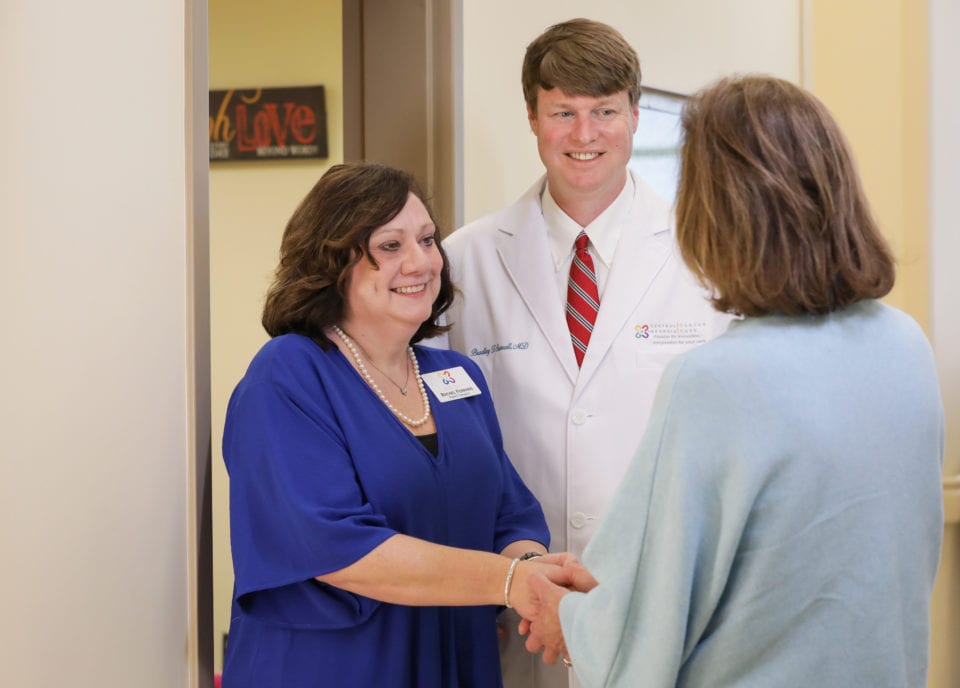 "

"Treating my diagnosis like a business challenge was easier for me. Developing a plan of action helped me draw a line between the diagnosis and my fear. I researched all my options, including leaving the community for care and chose Dr. Sumrall as my physician. It was right for me– I wouldn't go to anyone else." Kim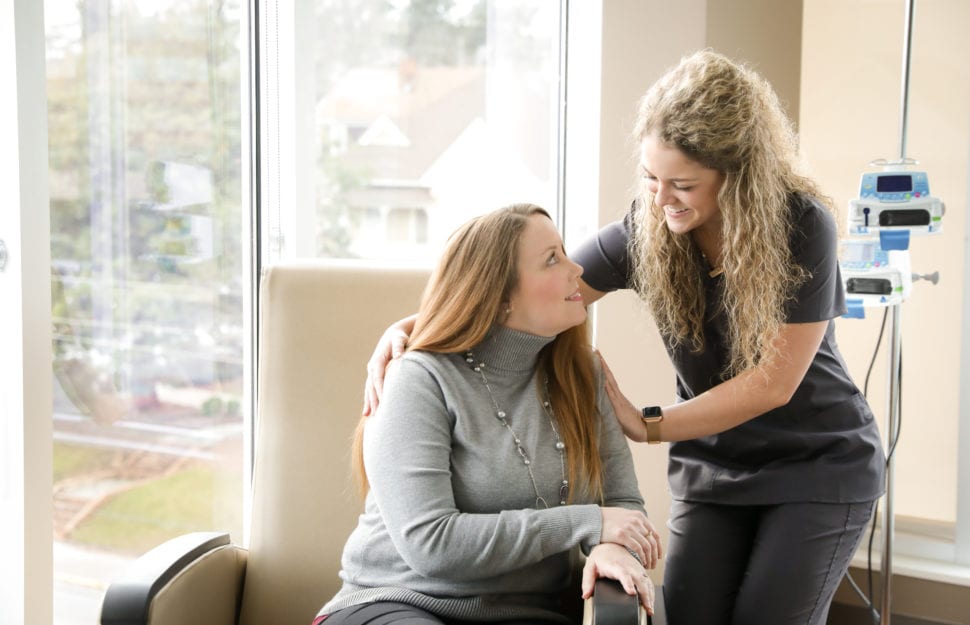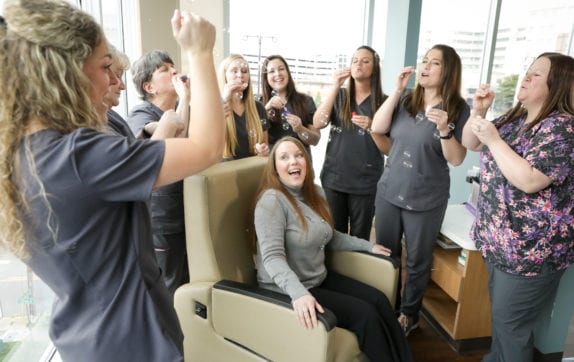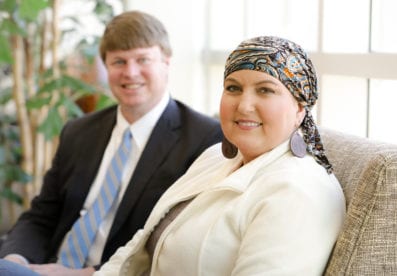 Clinical trials
Looking For More Info?