Welcome Letter

Welcome to Central Georgia Cancer Care
Thank you for choosing Central Georgia Cancer Care (CGCC). Since 1977, our practice has treated patients with blood disorders and cancer.
As one of the first Georgia practices to engage in clinical trials, our board-certified physicians have a long history of introducing breakthrough treatments to ensure every Central Georgia patient gets the most effective care.
For cancer patients, our specialists personalize each treatment plan, building the most effective combination of targeted therapy, immunotherapy, hormonal therapy, or chemotherapy for your care.
Central Georgia Cancer Care's physicians believe in shared decision making, which puts you at the center of your treatment decisions. Our role is to coach you about your options, to answer all your questions, to make sure you understand what's ahead, and to guide you in support of your best health outcomes.
Our practice has been nationally selected as one of the few Oncology Care Model (OCM) practices. We are dedicated to oncology's best practices and to communicating with you, your caregivers, and your other cancer specialists and physicians. Our patient portal also gives you instant, easy access to contact us about appointments, prescription refills, and various medical records.
Again, thank you for choosing Central Georgia Cancer Care. We look forward to serving you.
Linda K. Hendricks, M.D.
Managing Partner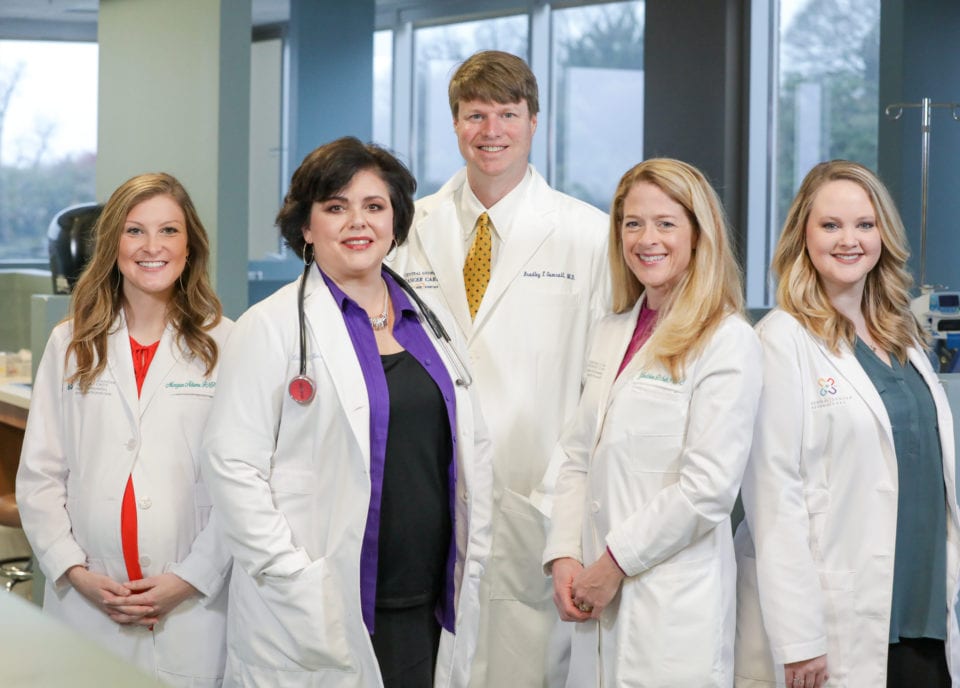 "

"Treating my diagnosis like a business challenge was easier for me. Developing a plan of action helped me draw a line between the diagnosis and my fear. I researched all my options, including leaving the community for care and chose Dr. Sumrall as my physician. It was right for me– I wouldn't go to anyone else." Kim